A playful pizza, the Pulcinella returns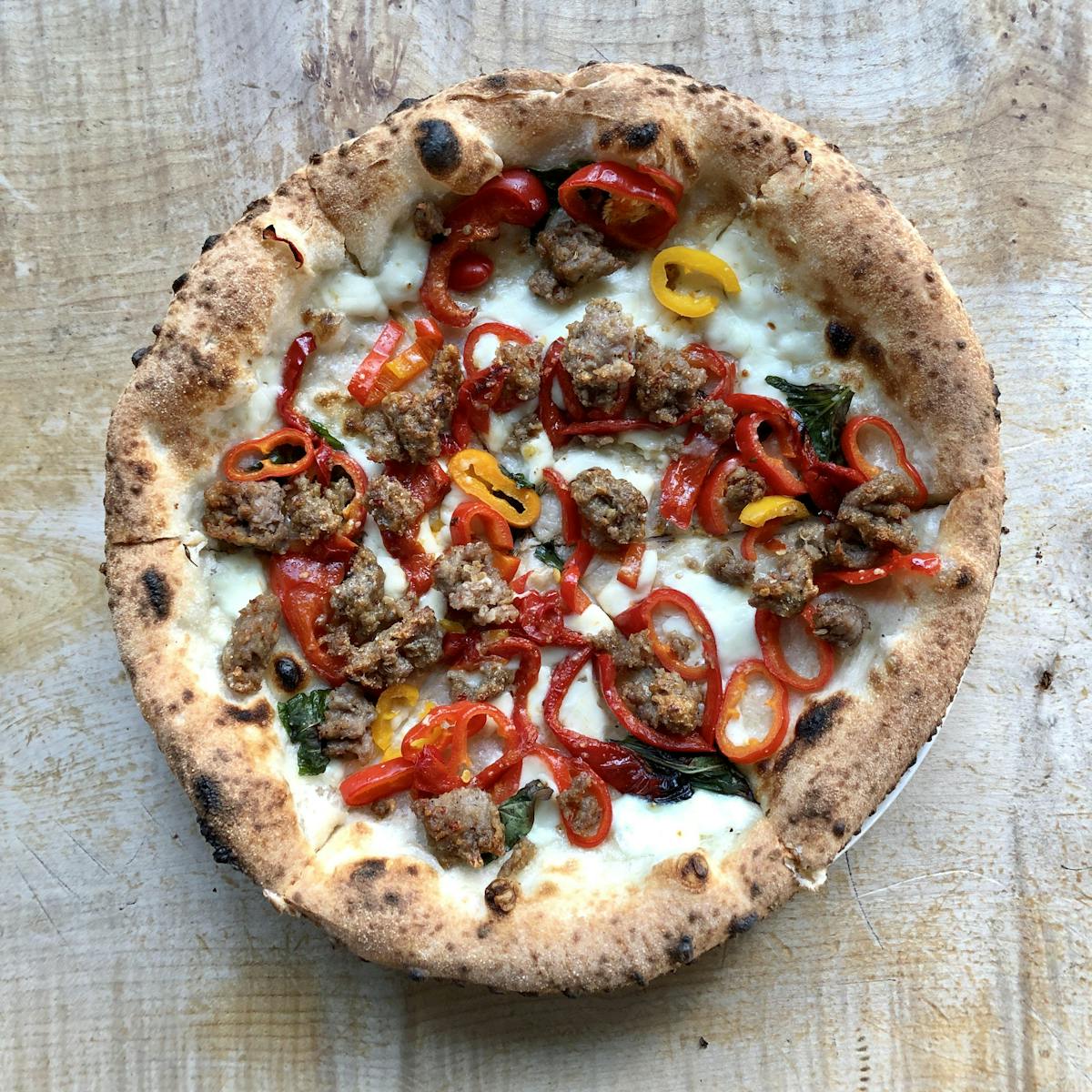 A playful take on the 16th century Neapolitan character, this feature is as tasty as it is playful!
One of the best known figures in Neapolitan culture, Pulcinella is considered a good luck charm and a symbol of someone who rebels against the abuses and humiliations received by the powerful. There are many versions of Pulcinella, many of which depict him eating pasta or cooking pasta since they represent the historical foods of Naples.
Our Pulcinella pizza is a playful take on Neapolitan pizza, starting with an extra virgin olive oil base and dressed with fresh mozzarella, Italian sausage, our house-made sweet/hot pickled peppers, roasted red peppers, fresh basil and pecorino romano.
Come enjoy for yourself and discover why this playful pizza is one of our favorites!