Blast from the past; Pancetta e Pomodoro Returns!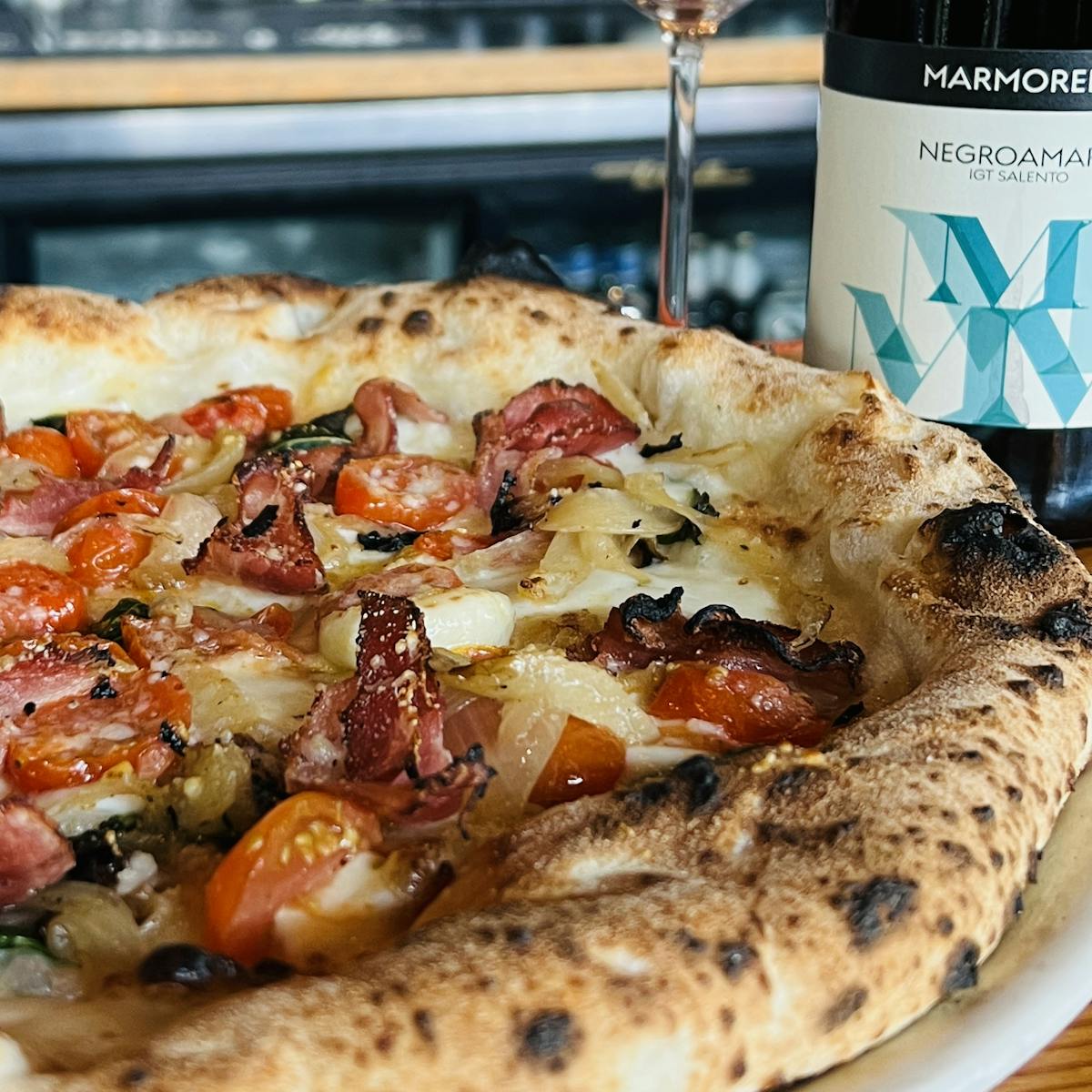 Summer is in full effect and we hope everyone is making the most of it! This beautiful weather is perfect to spend with friends at Tutta Bella and enjoy our food and cocktails, including our latest feature which has long been a Tutta Bella favorite, Pancetta e Pomodoro! Come enjoy this delicious pizza, or find out why our gusts get so excited for its return!
An extra virgin olive oil base, pancetta, roasted tomatoes, roasted onions, fresh mozzarella, basil and pecorino romano.
We look forward to seeing you soon!