A blast from the past, just in time for winter!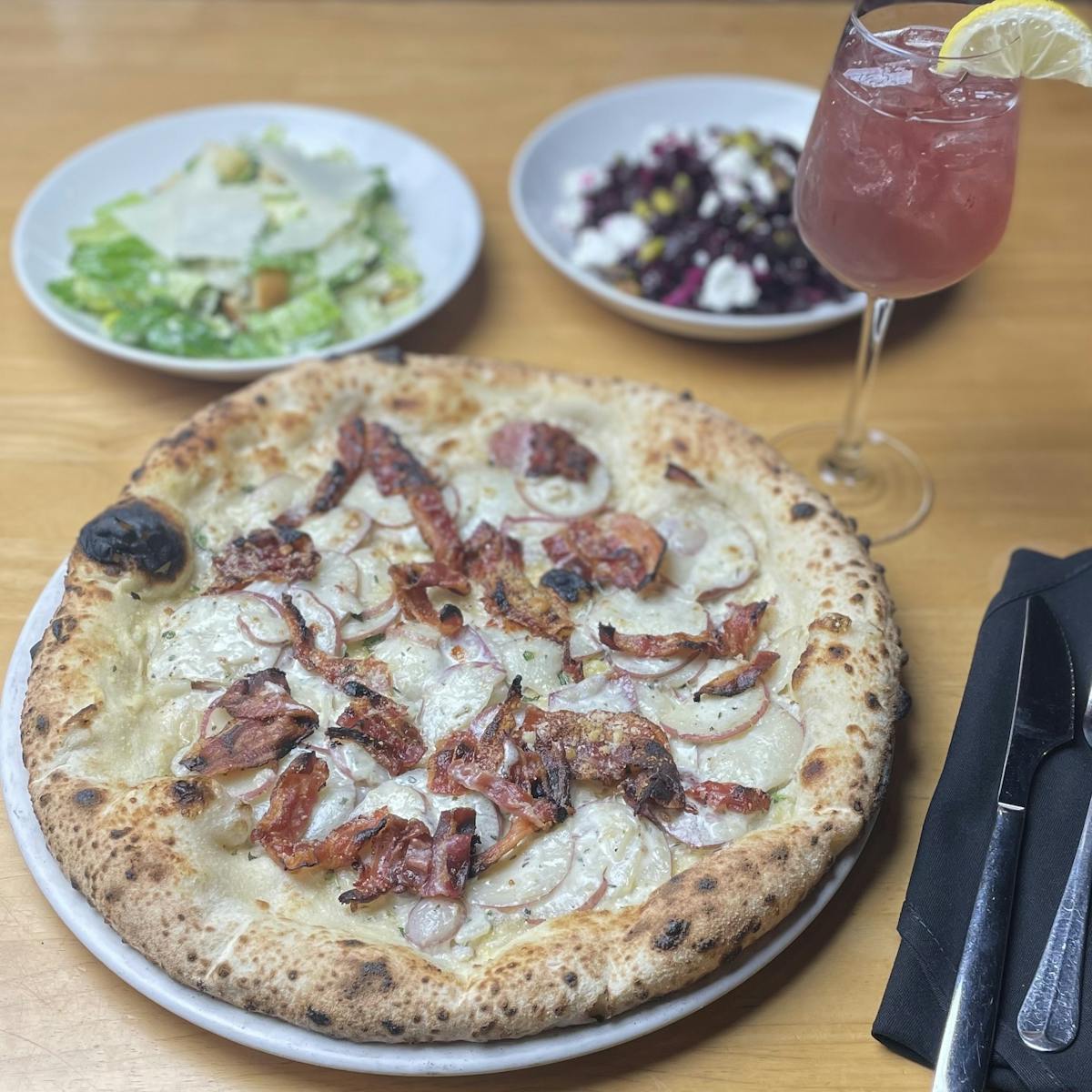 Winter is here and so is our latest pizza special, the Umbria! This pizza is a blast from the past and has been a favorite of both our cooks and guests over the years.
Red potatoes cooked in cream with onions & thyme and topped with pancetta, this wintery pizza will warm you to the core and leave your taste buds wanting more.
So get out of the snow and come enjoy an Umbria pizza today!