Savor Fall Flavors with our Fall menu, featuring the return of the Calabrese!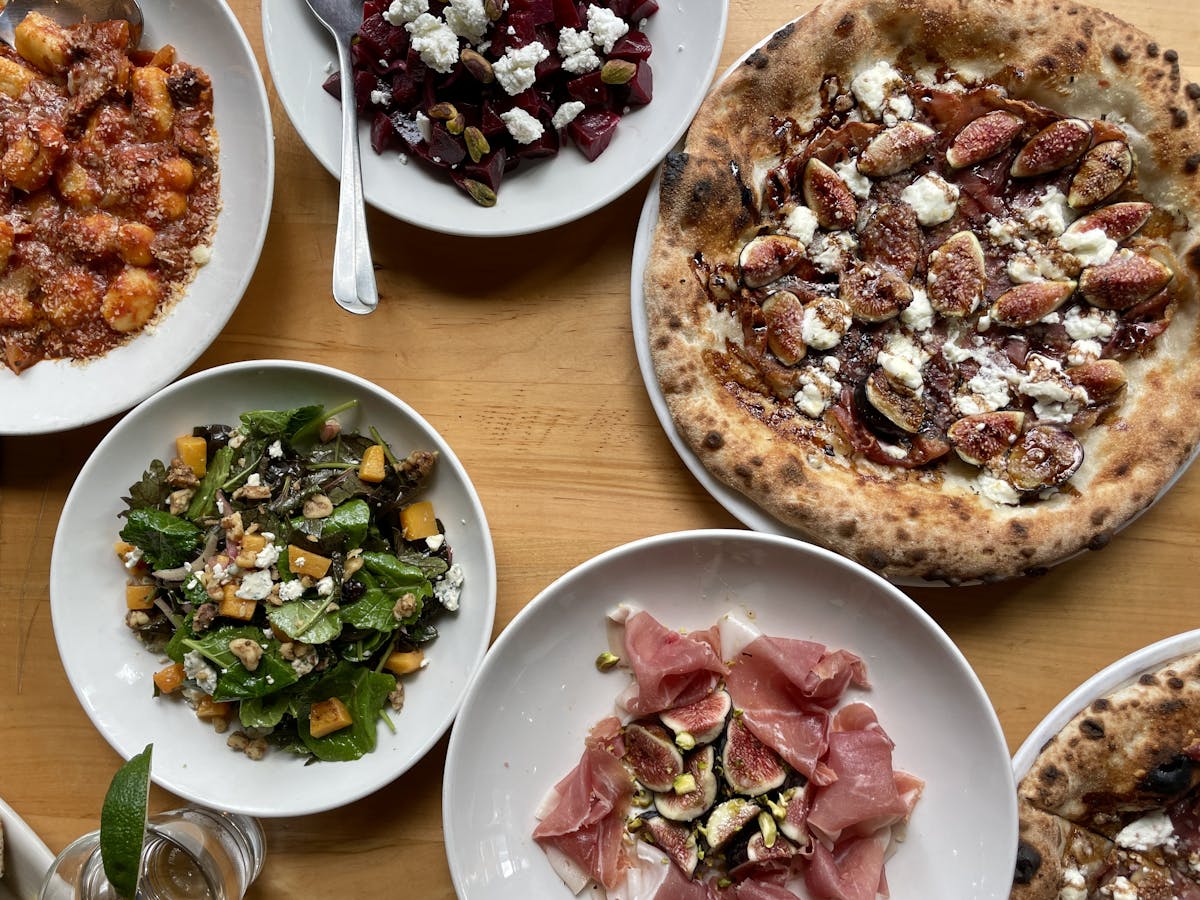 As the leaves turn vibrant shades of red and gold and the air becomes crisp, there's no better time to indulge in the delightful flavors of fall at Tutta Bella. We're excited to welcome you to our autumn-inspired culinary journey and our Fall Features, featuring the return of our guest favorite pizza, The Calabrese.
Join us at Tutta Bella, the perfect destination for savoring the flavors of fall, it's figgie' awesome!
START
Figs N' Things - black mission figs, whipped ricotta, prosciutto di parma, honey, flaky salt, crushed pistachio
SALAD
Baby Kale w/ Butternut Squash - baby kale, roasted butternut squash, sun-ripened cherry, toasted walnut, gorgonzola, red onion, balsamic, extra virgin olive oil
SANDWICH
Porchetta Sandwich - herbed roasted pork, caciocavallo cheese, pickled pepper, arugula, lemon aioli, dijon mustard, house-baked focaccia; side of Tim's chips
PIZZA AND GNOCCHI
Pizza Calabrese - extra virgin olive oil, black mission figs, prosciutto di parma, goat cheese, rosemary, balsamic reduction, pecorino romano
Gnocchi w/ Braised Beef - potato gnocchis, braised beef in tomato, grana padano
DESSERT
Apple Crostata - flakey pastry dough, Washington apples, cinnamon, vanilla gelato
COCKTAILS AND WINE
IL Paradiso - vecchia romagna brandy, cardamomo, letterpress arancello rosso, fig jam, lemon juice
Amaretto Sour - luxardo amaretto, 2BAR amaretto barrel aged bourbon, meletti Simone, lemon juice
Col De' Salici Brut Rose' Spumante - aromas of peach, cherries and scent of green apple flavors with a light body; crispy and smooth, dry with a long finish
COFFEE
Butterscotch Latte - lever pulled espresso, milk, house butterscotch