The Calabrese is Back and it's FIGGIN' Good!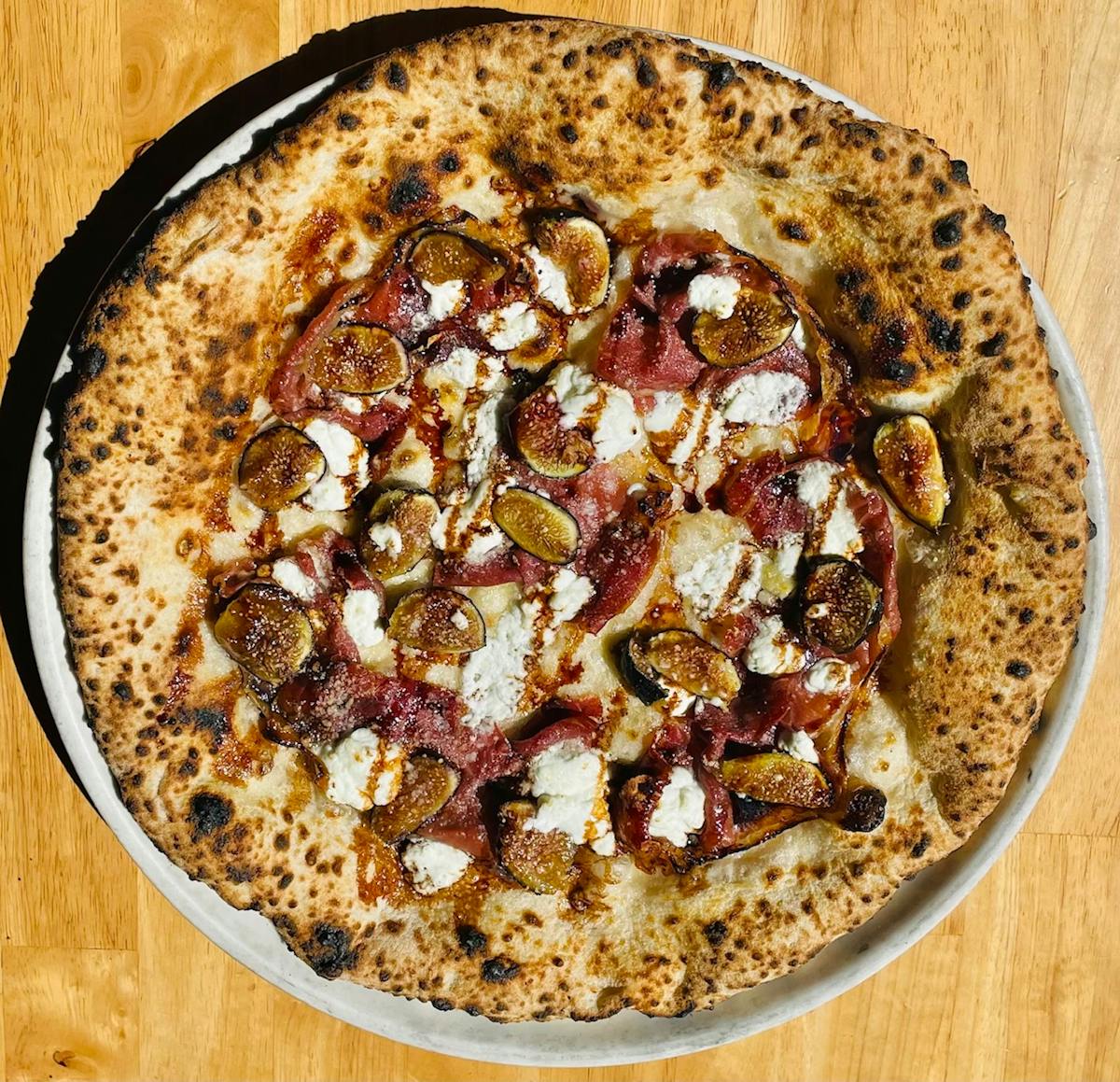 It's fig season and that means the Calabrese is back! One of the most-requested pizzas at Tutta Bella every year, this is a truly unique and memorable flavor combination with salty, sweet and DELICIOUS!
The Calabrese is made with love, extra virgin olive oil, black mission figs, prosciutto di parma, goat cheese, rosemary, balsamic reduction and pecorino romano.
In addition, we're featuring a beautiful fig cocktail, Il Paradiso, made with muddled black mission figs, orange and rosemary, montenegro, brandy and lemon juice.