The Filomena is Here! Get it Before it's Gone.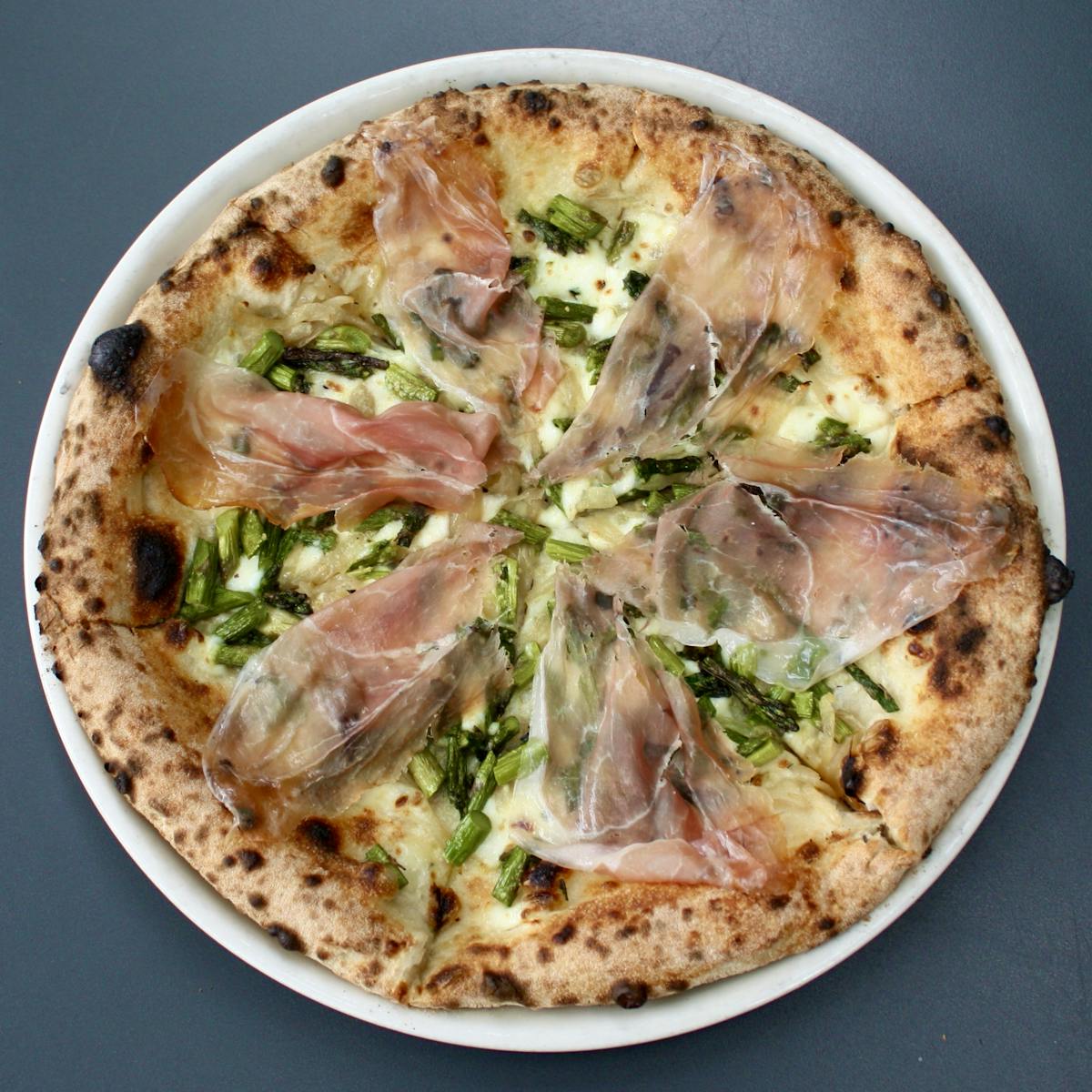 One of our favorite spring items is Washington Asparagus and we're so excited to be bringing the Filomena back!
This annual favorite is made with love, extra virgin olive oil, fresh mozzarella, roasted washington asparagus, onions, prosciutto di parma and pecorino romano.
We will run this seasonal feature until the asparagus is gone, so don't wait too long to try it.
We also are offering a fantastic White Negroni to go with it, made with batch 206 counter gin, lillet blanc, luxardo bitter bianco, lemon juice, simple syrup and a dehydrated lemon