Tutta Bella Celebrates National Sandwich Day With Sandwich Pop Up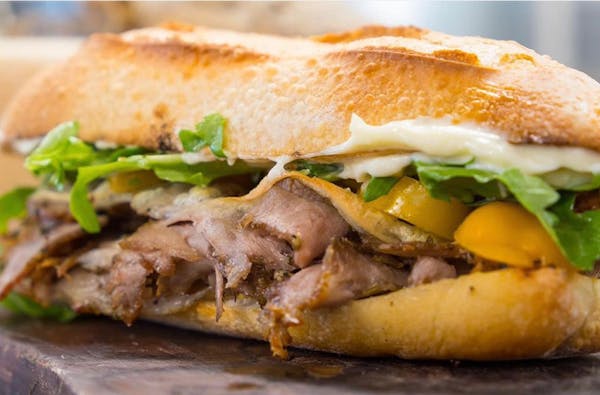 We're hitting the streets of Seattle on November 3rd with our D'Asporto Food Truck to celebrate National Sandwich Day.
Available now at our U Village and Kirkland locations, we're getting ready to roll out the Porchetta sandwich to all our locations and thought National Sandwich Day was the perfect day to start spreading the word!
Our Porchetta sandwich is made with herbed roasted pork, caciocavallo cheese, pickled pepper, arugula, lemon aioli, and Dijon mustard on a fresh-baked roll.
Find D'Asporto in Seattle on November 3rd and get a free Porchetta Sandwich (with a side of slaw and bottle of water). We'll be doing 2 public pop ups - as well as a pop up at a local food bank and dropping off sandwiches at local fire stations and health care facilities.
Our 2 public pops ups are:
*11:30am to 12:30pm at Alki Beach
*1:30pm to 2:30pm at Lower Greenlake
Looking forward to celebrating National Sandwich Day with everyone!
*Sandwiches are limited to the first 50 people while supplies last and one sandwich per person.