Tutta Bella Fresh products now available at SW Washington and Portland area Fred Meyer stores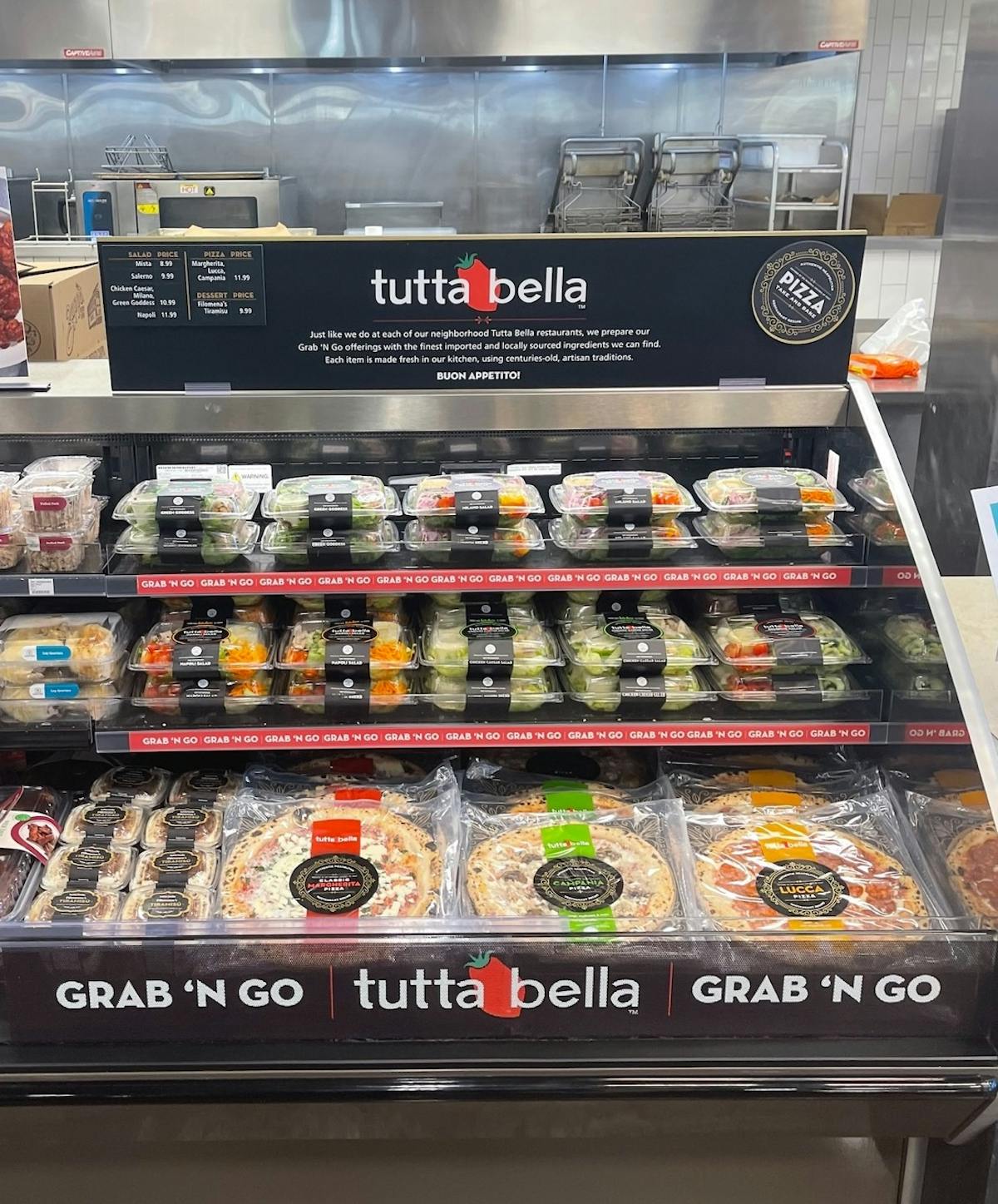 We are thrilled to announce the expansion of Tutta Bella Fresh products to Southwest Washington and Portland Oregon area Fred Meyer stores!
This expansion marks a significant milestone for Tutta Bella, and we want to express our heartfelt gratitude to each and every one of you who has been a part of our journey so far.
Residents of Southwest Washington and Portland Oregon will now be able to pick up great tasting Tutta Bella Take & Bake pizzas, Fresh Salads, Ready-To-Heat Pastas, and desserts, at their local Fred Meyer and enjoy them at work, home or on the go.
The journey ahead is filled with promise and potential, and we couldn't be more excited sharing it with you. We want to extend our heartfelt thanks to our loyal guests and partners who have supported us and we look forward to serving this great new are.
Enjoy our Fresh products at the following stores:
Oregon Fred Meyer Stores:
Burlingame Fred Meyer - 7555 SW Barbur Blvd, Portland, OR 97219
Newberg Fred Meyer - 3300 E Portland Rd, Newberg, OR 97132
Johnson Creek Fred Meyer - 8955 SE 82nd Ave, Happy Valley, OR 97086
Stadium Fred Meyer - 100 NW 20th Pl, Portland, OR 97209
Tualatin Fred Meyer - 19200 SW Martinazzi Ave, Tualatin, OR 97062
Walker Rd Fred Meyer - 15995 SW Walker Rd, Beaverton, OR 97006
Happy Valley Fred Meyer - 17005 SE Sunnyside Rd, Happy Valley, OR 97015
Hollywood Fred Meyer - 3030 NE Weidler St, Portland, OR 97232
Southwest Washington Fred Meyer Stores
Lacey Fred Meyer - 700 Sleater Kinney Rd SE, Lacey, WA 98503
Tumwater Fred Meyer - 555 Trosper Rd Sw Tumwater, WA 98512
Port Orchard Fred Meyer - 1900 SE Sedgwick Rd, Port Orchard, WA 98366
Salmon Creek Fred Meyer - 800 NE Tenney Rd, Vancouver, WA 98685
Fishers Landing Fred Meyer - 16600 SE McGillivray Blvd, Vancouver, WA 98683